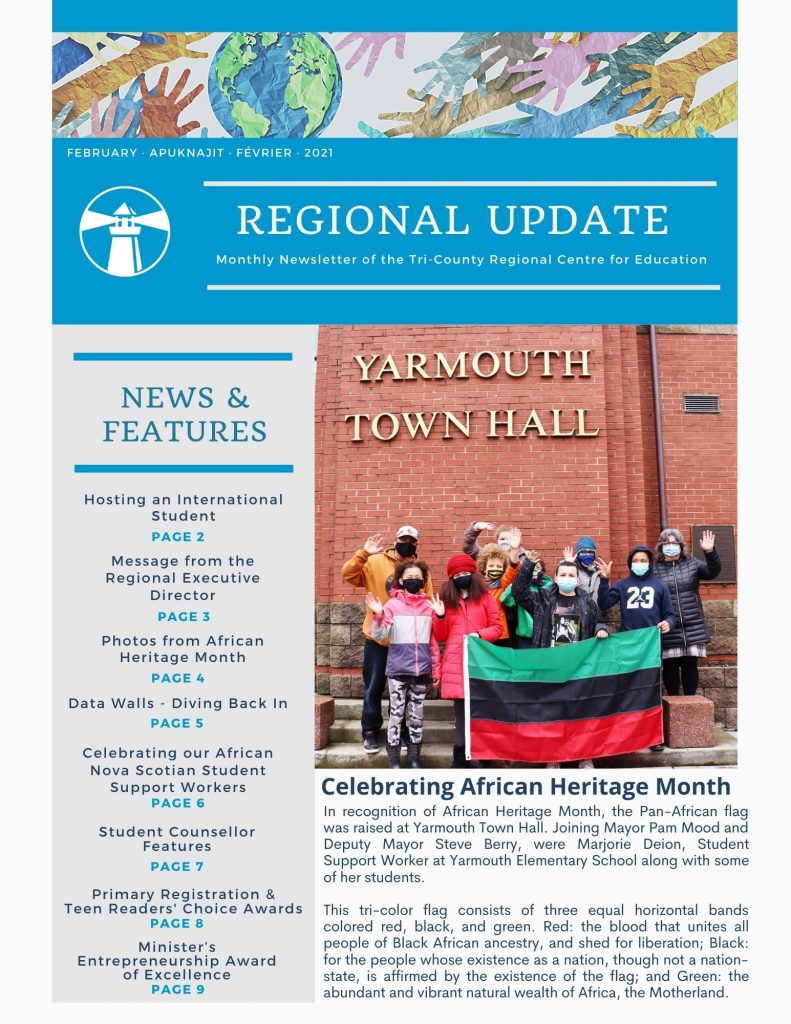 Here's our February Regional Update.
Each month we create a report that shares stories from the last month highlighting student achievements, learning priorities, and regional goals.
Inside this issue, you will find the folllowing articles and features:
A number of highlights from African Heritage Month.
How hosting an international student can grow your home and your heart.
An update on data walls.
Features on African Nova Scotian Student Support Workers & School Counsellors.
Information on pre-primary registration.
To read our monthly newsletter, click here.