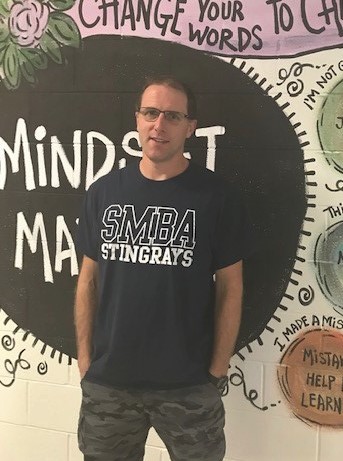 One of our TCRCE teachers has been awarded with the highly coveted, Prime Minister's Awards for Teaching Excellence. Congratulations to Saint Mary's Bay Academy's (SMBA), Sean Merrett for receiving the 2020 Prime Minister's Certificate of Achievement Award for Teaching Excellence in Science Technology Engineering and Mathematics (STEM).
Mr. Merrett is just one of 18 Canadian teachers to receive this year's recognition and there's only one other Nova Scotian teacher on the list. Mr. Merrett teaches Sociology 12, Food Science 12, Global Politics 12, Global Geography 12, Physical Education 11, Agrifoods 11 & Physical Education 12.
One of Mr. Merrett's highlighted achievements is SMBA's Experiential School of Excellence. This initiative is part of TCRCE's Health Promoting Schools began as a simple student project to build a short trail system on school grounds and Mr. Merrett led its expansion into a major learning site that now includes outdoor classrooms, a greenhouse, gardens, orchards, maple syrup production and more.
Claudine Coggins, SBMA Principal, says Mr. Merrett is extremely deserving of the award, not only for his on-going and relentless work with their Experiential School of Excellence, but also for his work with STEM in the classroom and for his reflective practice-to-action teaching approach. "Sean uses technology to engage his students with nature and provides opportunities to learn about our environment through multiple facets," she says. "Sean's dedication, proactive and collaborative approach have created a space and place where students want to be and is making a difference in the lives of students!"
Congratulations!