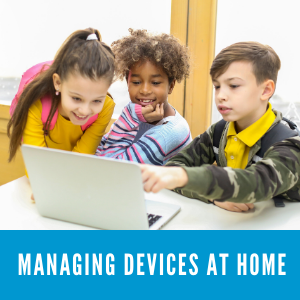 A number of students are bringing computers home from school (most often Chromebooks). These devices may be part of the students' assistive technology, part of the grades 7-12 Chromebook initiative, or they may be participating in the grade six Edwin pilot program.
While we encourage students to use their devices, we recognize it's important to do so in a safe manner and in such a way that supports their learning rather than fostering bad habits or encouraging inappropriate use.
This document is meant to provide guidance and tips to support the safe and productive use of these devices at home.